Manufacturing of Flat Gaskets
Material and manufacturing competence are two important cornerstones of our long experience in the production of flat gaskets and different punched parts.
We supply and manufacture products from standard material, like the varied spectrum of elastomers (e.g. NBR, FKM, EPDM and silicones) and fluor plastics (PTFE), so that they can be used in a broad range of temperature
For the usage , e.g. in the chemical industry and in apparatus and pipeline construction, we manufacture and supply metal flat gaskets, flange gaskets made of soft fibrous material (e.g. Klingersil) in DIN/ISO-dimensions or in customized cuts as well as in punched parts made of various materials.
Don't hesitate to contact us for further questions about the manufacturing of flat gaskets.
---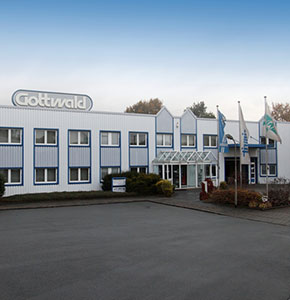 Franz Gottwald GmbH + Co. KG, Germany
Bremen | Sealing technology and drive technology

+49 421 69469-0
+49 421 69469-30

This email address is being protected from spambots. You need JavaScript enabled to view it.
address and map